"A SMILE IS A CURVE THAT SETS EVERYTHING STRAIGHT" Phyllis Diller
Smile is a very important part of our life . It is a symbol of beauty , friendship , peace and goes on. And so, here we have a question ? Are you feeling worried about your smile ? In short about your teeth ? If so , here we are to help you with a bit knowledge of smile designing in the field of cosmetic dentistry.
If you are not confident in your smile that means you have spacing between teethes , proclination , gummy smile , missing teeth , discoloured or yellowish teeth , here we have a lot of treatment options which helps you to have a confident smile on your face.
Here you go, Treatment Options
Veneers , Laminates , Hollywood Smile , Crowns and Bridges , Implants , Lip Lengthening , Gingivectomy, Lasers, Teeth Whitening/Bleaching. Let's see about each treatment
Veneers
Veneers are a quick way to beautiful smile ,it is a layer of material placed over a tooth ,and it will protect the tooth surface from damage .It is indicated if you have a stained , chipped, spacing between teeth which matters you from a good a smile. This is one of our happy patient who did veneering in our clinic.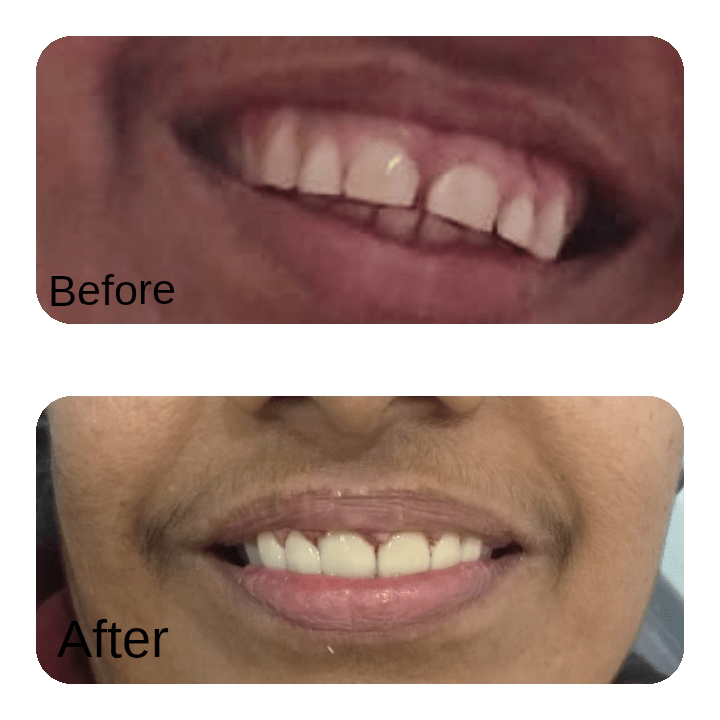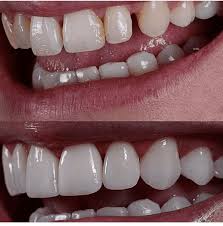 Hollywood Smile
A smile makeover is associated with many restoration and rejuvenation procedures to improve on the aesthetics of your smile .It combines cosmetic , dentistry and facial rejuvenation methods to give you the perfect 'Hollywood smile' like of celebrities.
Crowns and Bridges
Dental bridges literally bridge the gap created by one or more missing teeth . A bridge is made up of two or more crowns for the teeth on either side of the gap. You can go for this if you have missing teeth but you want teeth on either side of the missing teeth.
Dental Implants
If you don't have teeth on either side of your missing teeth , you have another option i.e Dental Implants.
Dental implants are metal posts or frames that are surgically positioned in to the jawbone beneath your gums . Implants fuse to your jawbone , they provide stable support for artificial teeth.
Gummy Smile
If you are worried about your gummy smile , here we have treatment options.
Lip Lengthening-here we will lengthen your lip by a minor surgical procedure under local anaesthesia thereby hiding your gummy smile.
Gingivectomy - Here we cut your gingiva by a minor surgery . This is also under Local Aneasthesia and will increase your teeth exposure especially if you have a small teeth thereby hiding your gum which is overexposed when you smile.
Here we have a happy patient who was worried about her proclination of teeth,spacing and gummy smile.We done gingivectomy followed by crown and bridge from canine to canine.She became so happy and satisfied.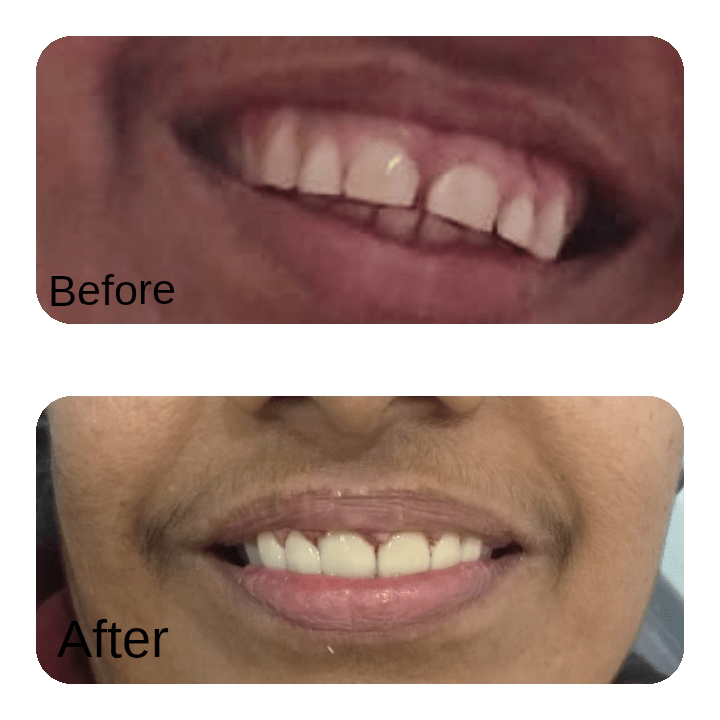 Lasers
All laser wavelengths can be used to precisely incise gingiva for restorative,cosmetic,and periodontal indications.Rapid healing and reduced pain are commonly seen post operatively.
Discolouration of teeth
If you are having discoloured or yellowish teeth we have a treatment option i.e,
Teeth whitening/Bleaching-To whiten the natural tooth shade , bleaching is suggested . It is a common procedure in cosmetic dentistry , and a number of different techniques are used for this. Picture below is a Russian patient came to our clinic with yellowish teeth who wanted his teeth to be in whiter shade.