We Smile Kochi Dental care located at Palarivattom & Kadavanthra provides specialist for orthodontics. Orthodontics is the branch of dentistry that corrects teeth and jaws that are positioned improperly. Crooked teeth and teeth that do not fit together correctly are harder to keep clean, are at risk of being lost early due to tooth decay and periodontal disease, and cause extra stress on the chewing muscles that can lead to headaches, TMJ syndrome and neck, shoulder and back pain. Teeth that are crooked or not in the right place can also detract from one's appearance.
How do I Know if I Need Orthodontics?
We Smile Kochi Dental care located at Palarivattom & Kadavanthra provides specialist for orthodontics. Only your dentist or orthodontist can determine whether you can benefit from orthodontics. Based on diagnostic tools that include a full medical and dental health history, a clinical exam, plaster models of your teeth, and special X-rays and photographs, an orthodontist or dentist can decide whether orthodontics are recommended, and develop a treatment plan that's right for you.
If you have any of the following, you may be a candidate for orthodontic treatment:
Overbite — sometimes called "buck teeth" — where the upper front teeth lie too far forward (stick out) over the lower teeth
Underbite — a "bulldog" appearance where the lower teeth are too far forward or the upper teeth too far back
Crossbite — when the upper teeth do not come down slightly in front of the lower teeth when biting together normally
Open bite — space between the biting surfaces of the front and/or side teeth when the back teeth bite together
Misplaced midline — when the center of your upper front teeth does not line up with the center of your lower front teeth
Spacing — gaps, or spaces, between the teeth as a result of missing teeth or teeth that do not "fill up" the mouth
Crowding — when there are too many teeth for the dental ridge to accommodate.
The various treatment techniques are as follows:
Fixed Orthodontic Appliances
We Smile Kochi Dental care located at Kadavanthra & Palarivattom provides specialist for orthodontics. The most common fixed treatment option, braces consist of brackets, elastic bands and an arch wire. Brackets are bonded to the front of the tooth and used as anchors for the braces. Arch wires are placed through the brackets and small elastic bands secure the arch wire in the bracket. Tightening the arch wire puts tension on the teeth, gradually moving them into proper position. Orthodontists adjust braces every 4-6 weeks to bring about the desired results, which may be achieved in one to three years. Bodily and it gives a good prognosis movement of tooth occurs in the appliance. Two types of straight wire appliances.
Metal Fixed Orthodontic Appliances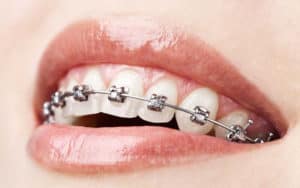 Metal Fixed Orthodontic Appliances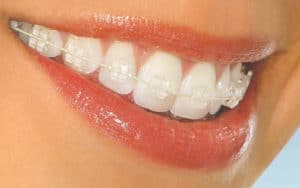 Self Ligating Orthodontic Appliances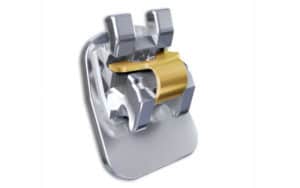 We Smile Kochi Dental care located at Kadavanthra & Palarivattom provides specialist for orthodontics. Self-ligating appliances, meaning that instead of using elastic bands to attach the arch wire to the bracket, the brackets use a slide mechanism. This eliminates the need for elastic bands, which cause friction and can slow down treatment. With self ligating braces teeth can move into place more freely so treatment time is decreased. Self ligating braces are more aesthetically pleasing because the brackets are less noticeable than traditional metal brackets. The downside is that self ligating braces are usually more expensive than traditional braces. Consult with your orthodontist to find out if self ligating braces are a good option for you.
We Smile Kochi Dental care located at Kadavanthra & Palarivattom provides specialist for orthodontics. Invisalign is a set of custom-made clear plastic aligners, which are designed to shift your teeth into the proper position. About twice a month, the patient switches to a new set of aligner trays, repeating this until their teeth are in the correct position. Invisalign is intended to deliver the same benefits as traditional braces but the aligner trays are less noticeable, offering an aesthetic advantage. The aligners are removed for eating, brushing and flossing, and may not take as long to achieve good results as braces during orthodontic treatment.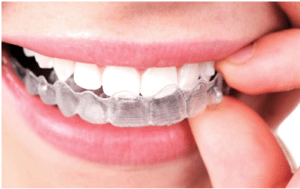 We Smile Kochi Dental care located at Kadavanthra & Palarivattom provides specialist for orthodontics. Functional appliances also called Myofunctional appliance. These appliance are used for growth modification procedure that are aimed at intercepting & treating jaw discrepancies. Myofunctional appliances Removable Fixed Activator, Bionator Herbst appliance Jasper jumper.
Norwegian appliances Components – Labial bow – Jack screw(Optinal in maxillary arch) – Acrylic portion Indication

Class II Div 1 malocclusion
Class II Div 2 malocclusion
Class III malocclusion
Class I openbite malocclusion
Class I deep bite malocclusion By Anderson in 1908 – Activator

Bionator : By Balters in 1950s. -Less bulky & The open bite appliance 1. Standard Bionator -Used in treatment of Class II Div 1 – Class III appliance – Standard bionator – elastic than activator. – 3 types: & Class I malocclusion having narrow dental arch.
Class III appliances : Used in mandibular prognathism. The palatal arch is placed in opposite direction. The vestibular wire runs over the lower incisors instead of terminating at lower canines. 3)The open bite appliances:Used in open bite cases. The palatal & the vestibular arch wires same as standard appliance. The maxillary acrylic portion is modified so that even the anterior area is covered.
Frankel Appliance : Developed by Prof. Rolf Frankel. – Also known as Functional regulator, Functional corrector, Oral gymnastic appliance. Principles 1. 2. 3. 4. 5. Vestibular arena of operation. Sagittal correction via tooth borne maxillary anchorage. Differential eruption guidance. Minimal maxillary basal effect. Periosteal pull by buccal shields & pads.
Herbst appliance : Fixed functional appliance. – Popularized by Pancherz(1979). Indication – Dental Class II malocclusion. – Skeletal Class II mandibular deficiency. Contraindication-Dental & skeletal open bite. – Vertical growth with high maxillomandibular plane angle. -Excess lower facial height. – Case prone to root resorption. Disadvantage – Prone to breakage. – Lateral movement restricted.
Jasper jumper : Consists of two vinyl coated auxillary spring which are fitted to fully banded upper & lower fixed appliances. Indication – – ClassII malocclusion. – Deep bite with retroclined lower incisors.
Head gear : Most commonly used. Ideally indicated in patient with excessive horizontal growth of maxilla with or without vertical change along with some protrusion of maxillary teeth. Most effective in prepubertal period. Used for distalization of molars.
Face bow : i)Outer bow- made up of 1.5mm round stainless steel wire.This can be short, medium or long. ii)Inner bow- made up of 1.25mm round stainless steel wire Components 1)Face bow 2)Force element 3)Head cap /Cervical strap & contoured around the dental arch and fixed in buccal tube which is fixed on maxillary first molar.Stop are placed to prevent sliding from tube.
Face mask : Also called Reverse pull head gear or Protraction head gear. – By Hickham in 1972. – Parts i)Forehead cap ii)Metal frame iii)Chin cup -Used primarily for protraction of upper teeth or arch.
Chin cup : It is sometimes referred to is an extraoral orthopaedic device that covers the chin & is connected to a head gear. It is used to restrict the forward & Vertical pull chin cup Occipital pull chin cup downward growth of mandible.